An instant portfolio.
Wouldn't you want the power to copy top traders right after they trade – with the click of a button?
You could create an entire portfolio of "instant" stock buys. And in fact, you can do this right now, in the BBAE app, using the Town Square "Copy Trade" feature. BBAE Town Square lets you see investors you might want to copy – including their 3-, 6-, and 12-month performance – and copy their trades. You can even get notified right after trades are placed.
We were shocked by how popular BBAE's Copy Trade has become
Copy Trade has become one of the most sought after features on the BBAE platform. Candidly, we were surprised by how popular it was.
Besides the obvious ability to immediately add stocks chosen by BBAE's top investors to your portfolio, I'm going to give you three additional reasons to try Town Square.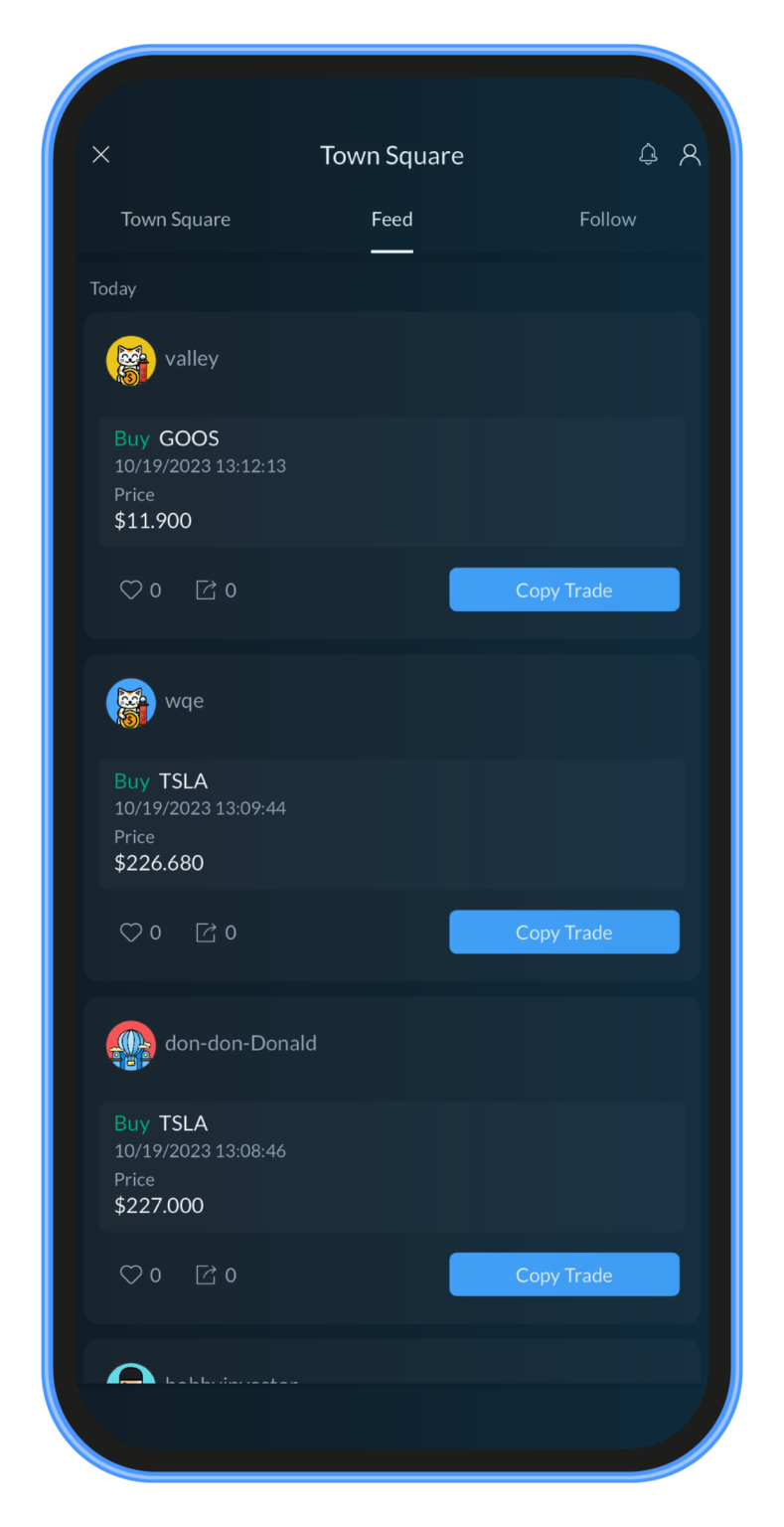 Learn from BBAE's top traders: You don't have to just copy trades from the traders you follow immediately. Rather, you can take a step back and use Town Square as an idea generation service – a source of intel for fresh stock ideas you wouldn't have normally considered otherwise. With new ideas in hand, you can do further research and decide which Town Square ideas may be a fit for your portfolio and investing style. (And, to keep yourself honest, it's a good idea to track the success of the Town Square ideas you opted to follow as well as ones you didn't, which you can do by keeping an eye on the BBAE app.) This learning/idea generation method is, in my opinion, the very best way to use Town Square, and the one that provides the biggest long-term benefit – because learning and feedback make you a better investor.
BBAE's Town Square (Copy Trade) transactions are verified, transparent trades: This should almost go without saying, but it's probably worth pointing out that trades on BBAE's Town Square platform are real, actual, verified trades; investors should feel reassured that they can trust BBAE's verified copy trade more than a platform showing unverified, self-reported trades.
Instant trade notifications: If you've been investing for a while, you may know that you can see what investment firms managing $100 million or more own when they file SEC Form 13F every quarter – but they have until 45 days after the quarter ends to file, meaning the positions may be old news. The managers may well have undone those trades by time the public hears. With BBAE's Town Square, you get notified instantly after the investors you're following place their trades. And per #1 above, you can copy them instantly, but you don't have to – in either case, BBAE gives you much fresher data than you get with SEC filings.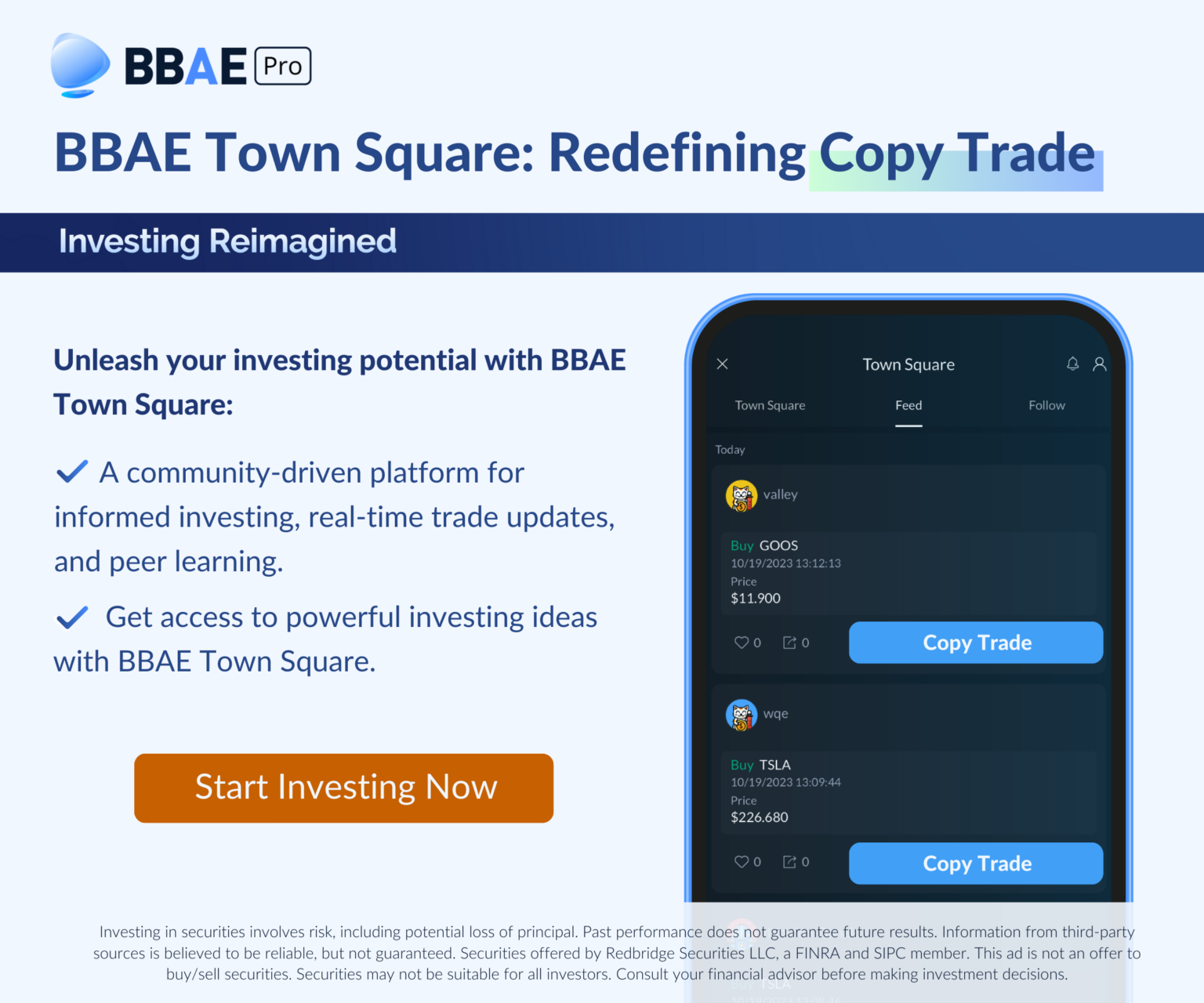 Disclaimer: This article is for informational purposes only and is neither investment advice nor a solicitation to buy or sell securities. Investing carries inherent risks. Always conduct thorough research or consult with a financial expert before making any investment decisions. Neither the author nor BBAE has a position in any investment mentioned.