Welcome to BBAE Blueprint – Navigating Your Investment Journey
Hello, investors! My name is Barry Freeman, and I'm the Co-Founder and CEO of BBAE. I'm thrilled to introduce you to our brand-new blog series —BBAE Blueprint—a space dedicated to guiding you through our platform's features and helping you navigate your investment journey with confidence.
BBAE Blueprint is designed specifically for those who seek a more advanced platform for making informed investment decisions. Here, we'll dive deep into the various features and benefits of the BBAE platform, explore investing strategies, and discuss the latest market news and analysis.
The Importance of Empowering Investors
The investment landscape has evolved significantly over the past few years, with individual investors playing an increasingly important role in the market. As more people recognize the potential of investing to build wealth and secure their financial future, there's a growing need for tools and resources that cater to investors of all levels.
At BBAE, we're committed to empowering individual investors by bridging the gap between basic investment apps and complex professional tools. Our platform combines the user-friendliness of modern fintech apps with the advanced features and data access usually reserved for professional traders.
BBAE's Solutions for Investors Seeking More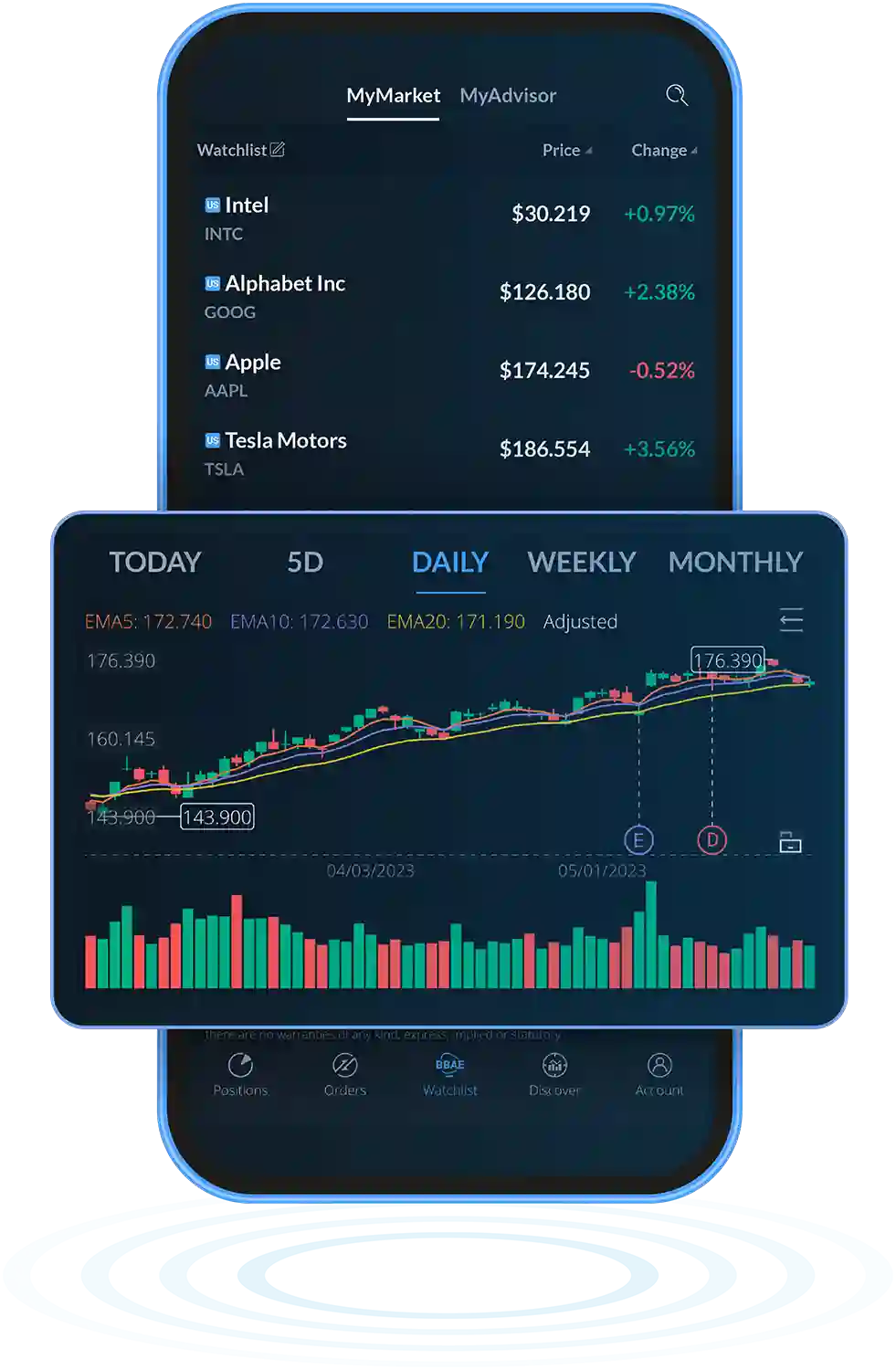 The BBAE platform is designed to provide individual investors with a more sophisticated investing experience. Our intuitive interface, data-driven approach, and customizable tools help you make more informed investment decisions and optimize your portfolio for long-term growth.
Some of the key features of the BBAE platform include:
Diverse Investment Options: Access to Stocks, ETFs, Options, and Actively managed portfolios from leading asset allocators
Top Investors' Insights: Insights into the portfolios of top investors like Warren Buffett, Bill Ackman, and Stan Druckenmiller
Comprehensive Platform Features: Our platform offers an extensive suite of features, including:

Fundamental Data
Customizable Charting
Earnings Calendar
Analyst Ratings
Social Trading: Copy real-time trades from other users in the BBAE community
Cost-effective Investing: Commission-free stock trading and free real-time market data
Comprehensive market data and analysis
Real-time news updates and expert insights
What to Expect from BBAE Blueprint Blog Series
We've planned an engaging and informative series of blog posts to help you make the most of the BBAE platform and enhance your investment journey. Over the coming weeks, we'll be publishing weekly articles that cover a wide range of topics, including:
Beginner's guides for getting started with the BBAE platform
Data-driven investing strategies and actionable insights
Portfolio diversification and risk management techniques
Staying informed with market news and analysis
Advanced investing strategies for aspiring investors
The future of BBAE: new features and improvements
Fostering success through the BBAE community
Final Thoughts and Next Steps
We're excited to have you join us on this journey, and we hope that BBAE Blueprint becomes a valuable resource for you as you explore the world of investing with BBAE. To stay updated on our latest posts, be sure to subscribe to our mailing list and follow us on social media.
We also invite you to share your feedback, questions, and suggestions for future blog topics. Our goal is to create content that resonates with you and helps you succeed in your investment journey. So, don't hesitate to reach out and let us know what you'd like to see!
Thank you for being a part of the BBAE community, and we look forward to helping you achieve your financial goals. Open your BBAE account today with a special sign-up bonus. The bonus is automatic when you open your new account. Happy investing!
Barry