Investing Reimagined
Guidance and control, tailored to you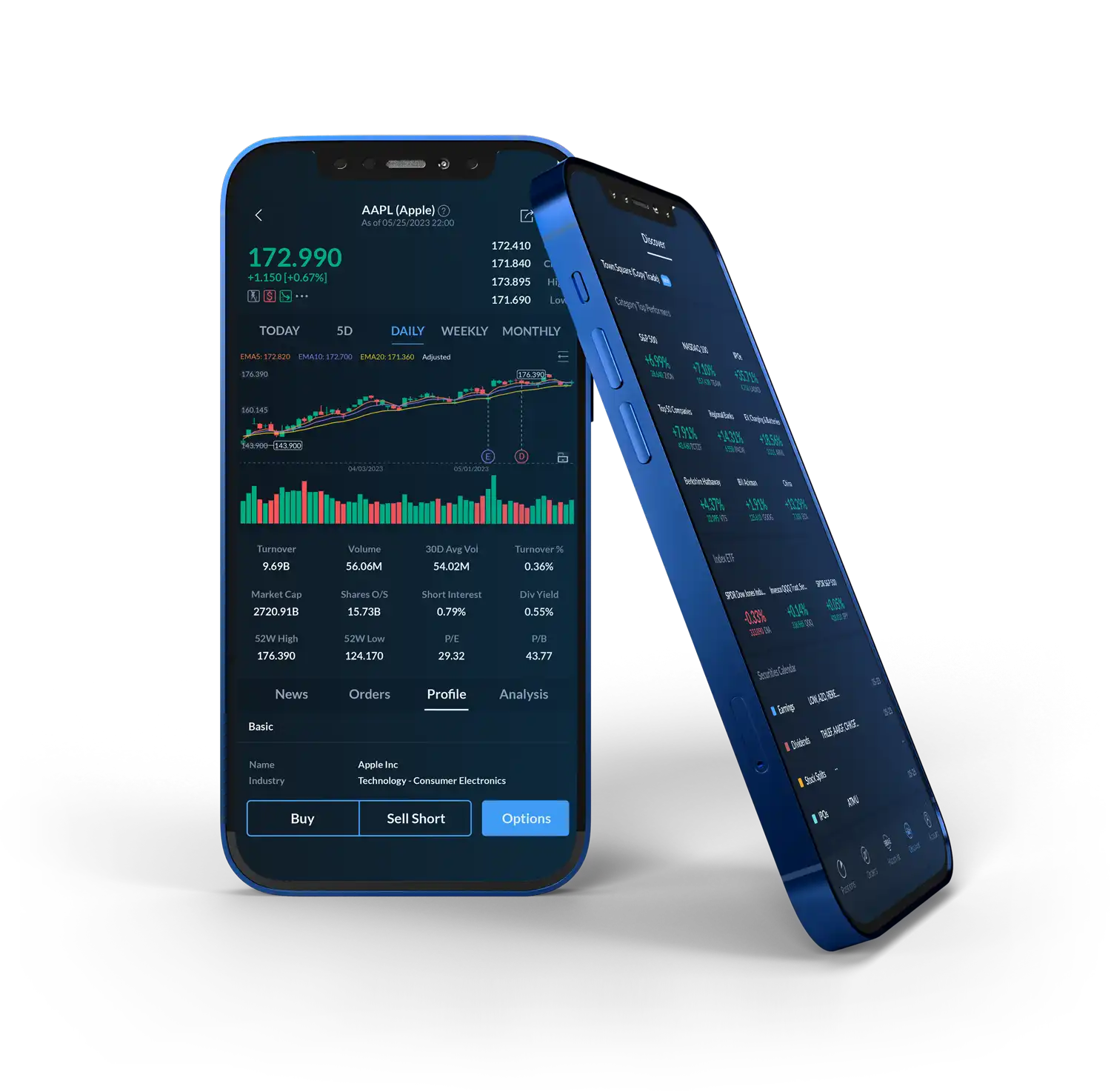 Experience a mobile-based investing platform that combines powerful tools, curated insights, and expert guidance to help you confidently navigate the financial markets. Whether you're an active investor, seeking investment ideas, or prefer automated wealth management, BBAE adapts to your unique needs and preferences, empowering you on your journey to financial freedom.

MyMarket
Master the Markets with Confidence
Introducing BBAE's MyMarket, the new benchmark in self-directed trading, featuring cutting-edge tools and resources that empower you to make confident investment decisions in line with your unique preferences and strategies.
Fundamental Data
Deep dive into company financials with key metrics and ratios for informed decision-making.
Cost-effective Investing
Enjoy commission-free stock trading and free real-time market data to maximize returns.
Customizable Charting
Identify market patterns and trends with our intuitive, customizable charting tools.
Options Trading
Explore various options strategies, from basic to advanced, to manage risk and profit in different market conditions.
Earnings Calendar
Track upcoming earnings announcements and gain insights into historical performance.
Analyst Ratings
Leverage expert opinions and analysis for better investment decisions.
Social Trading
Learn from experienced investors, diversify your portfolio, and copy their trades.
Embark on your self-directed trading journey with BBAE's MyMarket, harnessing the full potential of your investments through our comprehensive suite of tools and resources. Get started today!
Learn more about MyMarket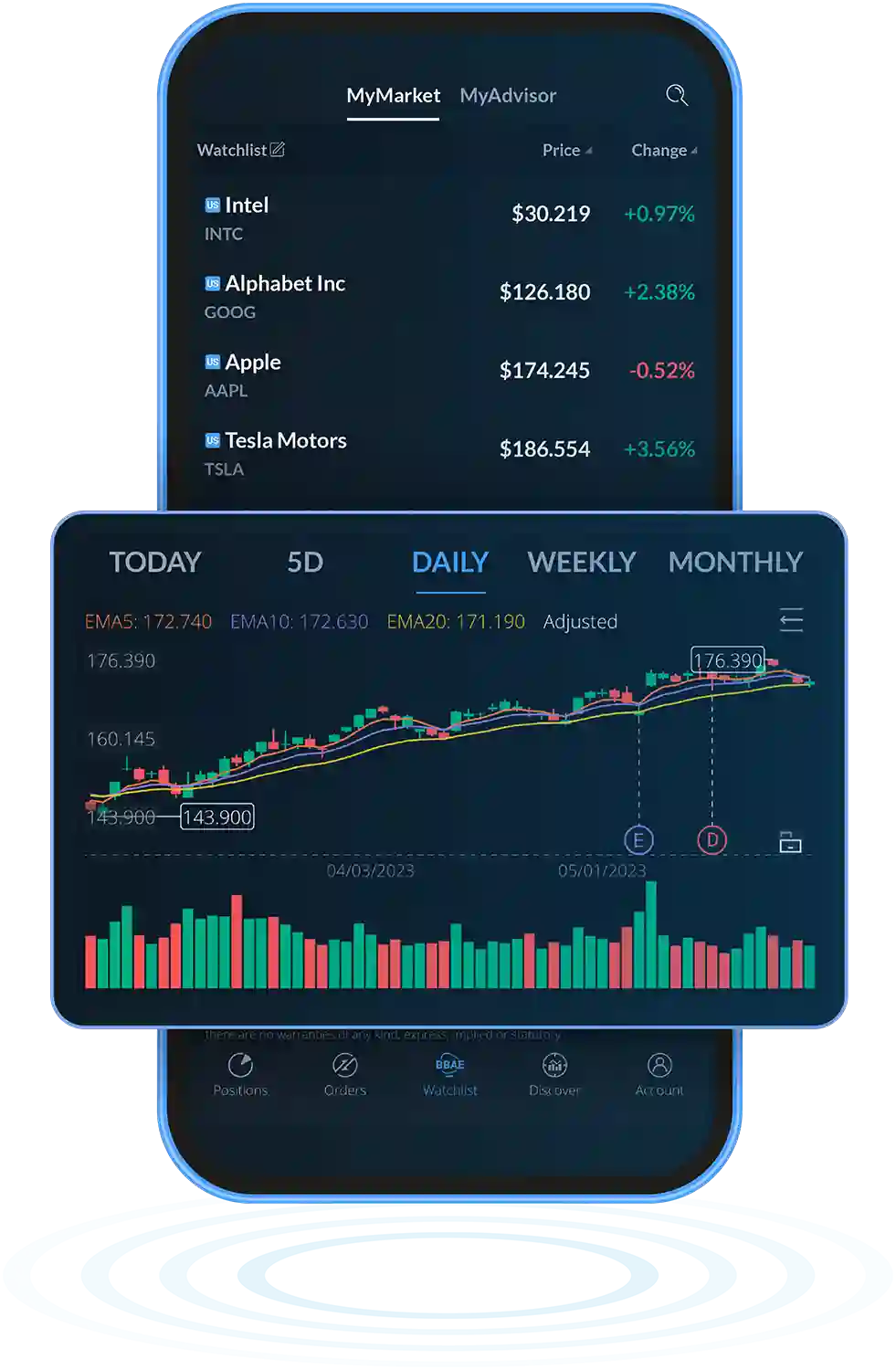 Discover
Explore. Identify. Invest.
Introducing BBAE Discover, a curated collection of investment themes, market sectors, and well-known investors' portfolios, designed to inspire your self-directed trading decisions and align them with your interests and values.
Curated Investment Themes
Explore handpicked stocks and portfolios based on market trends and themes.
Well-known Investors' Portfolios
Learn from top investors' strategies and apply insights to your decisions.
FilingGenius
Our AI-powered tool that simplifies investing by providing on-the-fly answers and valuable insights about specific companies directly from SEC filings.
IPO Opportunities
Access and invest in exciting IPOs, giving users a chance to participate in the growth of promising companies from the ground up.
In-depth Trends Analysis
Leverage comprehensive research to make confident, data-driven investment choices.
With BBAE Discover, unlock a world of diverse investment ideas tailored to your interests. Immerse yourself in a wealth of investment opportunities and enhance your portfolio's potential by leveraging insights from industry experts.
Learn more about Discover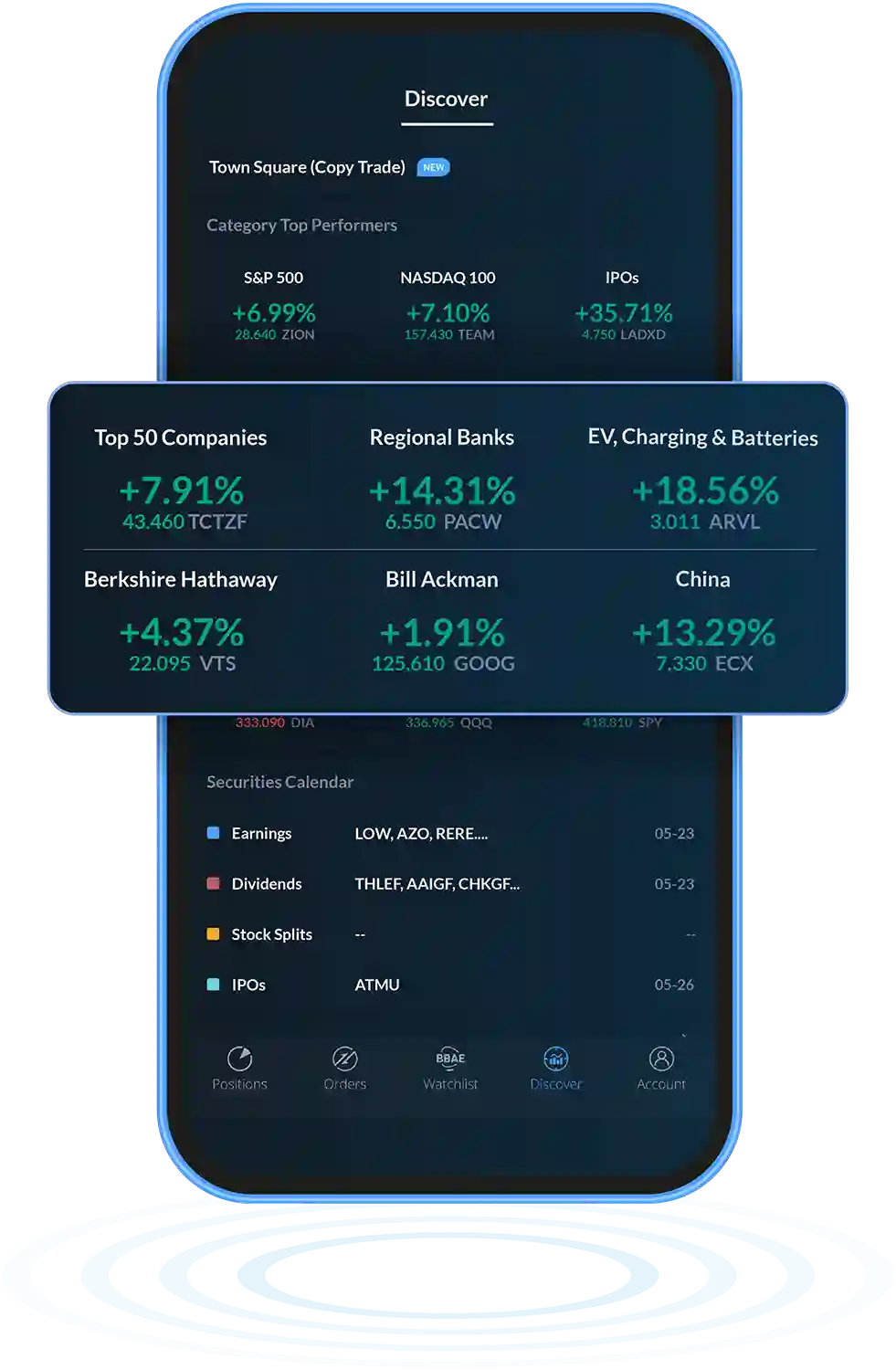 MyAdvisor
Leverage Proven Investment Expertise
Introducing BBAE's MyAdvisor, revolutionizing smart beta investing with technology-powered portfolios designed to outperform the market.
Active Portfolio Management
Regularly rebalanced smart beta portfolios based on growth and value factors.
Customized Baskets of Stocks
Greater control and customization with personalized baskets of stock baskets in your account.
Expert Collaboration
Partnerships with market-leading asset allocators.
Accessible & Transparent
Straightforward pricing, low minimums, and no hidden costs or fees.
Tailored Financial Guidance
Personalized, expert advice to navigate the complexities of the market.
Comprehensive Risk Evaluation
Constructed portfolios to match your risk tolerance and protect against overextending.
Embrace the power of smart beta investing with BBAE MyAdvisor. Open an account today for tailored financial guidance and control over your financial future!
Learn more about MyAdvisor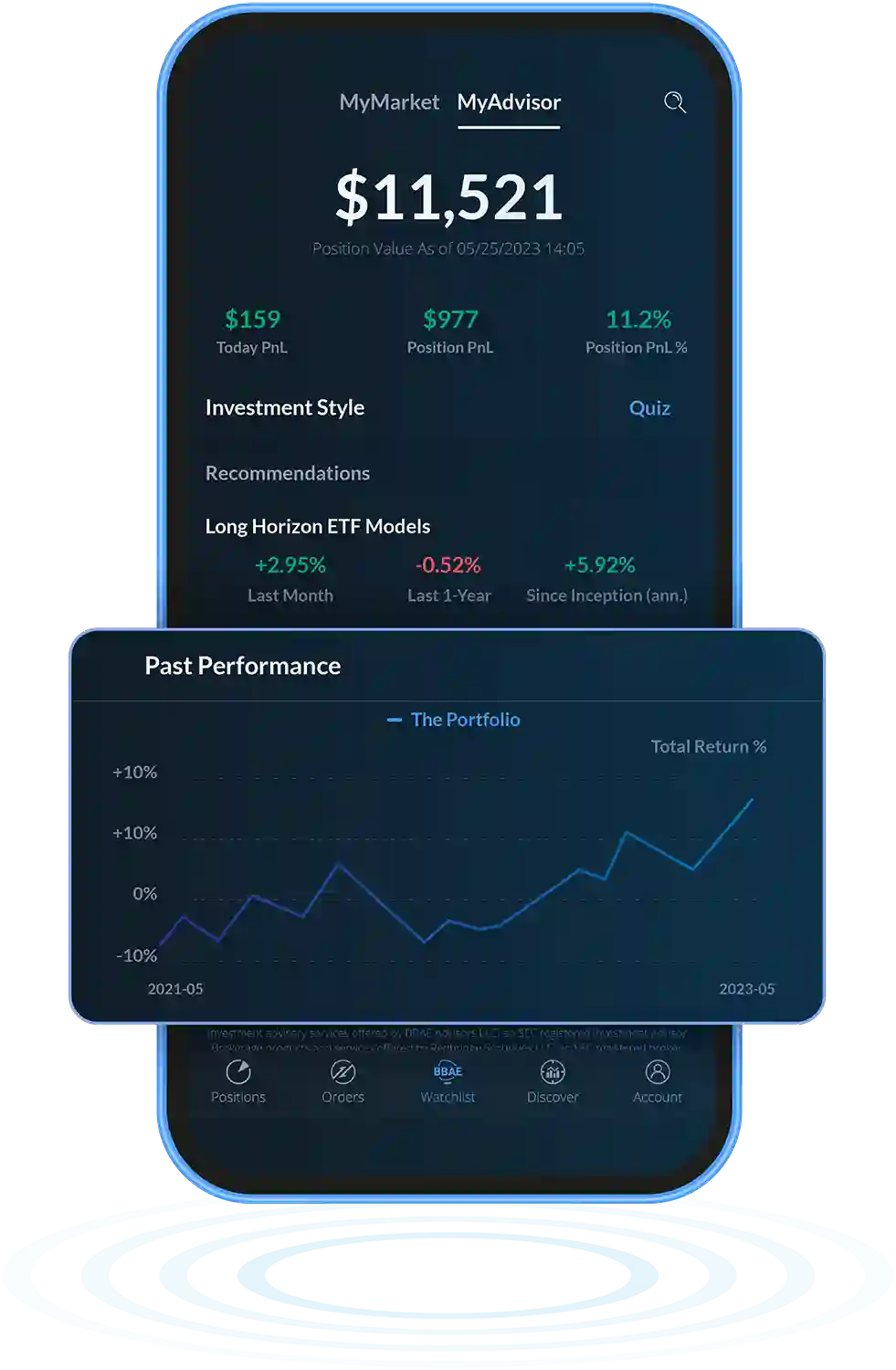 Why BBAE?
Investing Reimagined:
However You Choose to Invest, We Guide You There
Experience BBAE, the investment platform designed with you in mind. We prioritize your needs by aligning incentives, offering a wide range of investment options, and providing industry-leading content resources. Bid farewell to excessive trading as we focus on maximizing your long-term returns. Take control with self-directed trading supported by top-tier research, explore thematic and famous investor portfolios, or opt for our actively managed smart beta portfolios. We empower you with comprehensive content resources to make informed investment decisions.
The BBAE Difference
MyMarket: For hands-on investing, take the wheel with trading tools, data, and education for self-directed investors. Choose your own adventure.
Discover: For exploration and ideas, engage cruise control and explore curated investing themes, sectors, and portfolios. Learn strategies employed by the world's most successful investors.
MyAdvisor: For hands-free investing, sit back and relax while our digital wealth management platform and portfolios tailored to you handle the driving. Achieve your goals powered by expertise that generates results.
Why Choose BBAE?
Solutions for Any Level: Offering control or guidance, we support your financial journey, tailored to your unique needs.
Decades of Data and Experience: Leveraging insights and smart beta indices proven to outperform the market, delivering optimal outcomes.
Innovative Technology: Enabling personalized solutions through digital platforms, based on your goals and interests.
Backed by Knowledge Leaders: Working with renowned partners to ensure expertise and a track record of performance.
For investing tailored to you through choice or guidance, experience the BBAE difference. Reimagine your journey to financial freedom on your own terms. However you choose to invest, we guide you there.