Greetings once again – this is Barry Freeman, Co-Founder and CEO of BBAE, back for the grand finale of our BBAE Blueprint blog post series. Today, we will discuss the cornerstone of our operations: the principles we stand by — our core values. They serve as our compass, guiding our mission to out-care the competition and be the investment platform that prioritizes its customers above all else.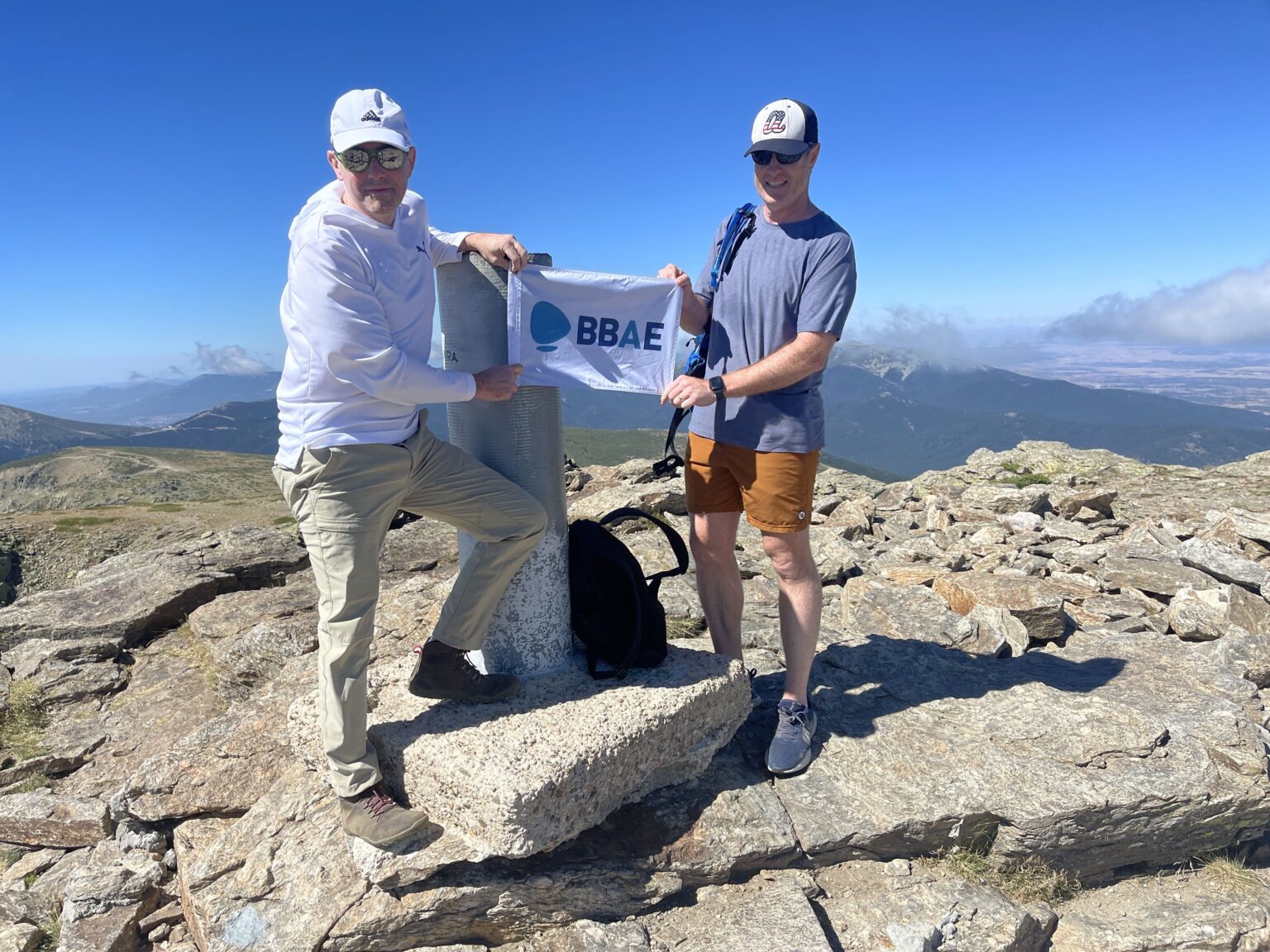 Left, James Early (BBAE CIO); Right, Barry Freeman (BBAE Co-Founder and CEO); Pico Peñalara, Spain
1. Unwavering Customer Centricity: At BBAE, we believe that better investing doesn't come from more options — it comes from better options. You, our customers, are the heart of everything we do. Every feature we build, including our revolutionary MyAdvisor, is designed keeping your financial prosperity and unique preferences in mind. This unwavering commitment to you is embedded within our DNA, serving as the foundation for our customer-centric innovations.
2. Cutting-edge Innovation: We continuously strive to stay at the forefront of financial technology. By harnessing state-of-the-art tools, data, and curated investing themes, BBAE offers everything you need — and nothing you don't. Our commitment to innovation drives us to refine our platform continually, ensuring you're always equipped with the best tools to help you reach your financial objectives.
3. Aligned Incentives: Our primary interest is your success. We know that real wealth doesn't come from confetti, distractions, or high fees. That's why we provide a platform free from pop-ups, gimmicks, and unnecessary costs. With zero commissions and a business model that aligns our incentives with yours, we underscore the significance of long-term portfolio value growth.
4. Tailored Product Offerings: BBAE's product suite is shaped to cater to your unique investment needs. From do-it-yourself trading aided by our top-tier research to our cutting-edge actively managed portfolios, we offer a range of no-pressure options. We believe financial freedom is a journey, and BBAE's offerings mold to your preferences, even when they change, to assist you on this journey.
5. Unparalleled Content Resources: Real investors know that a solid investing strategy comes from a solid foundation of knowledge. As your companion in this journey, we provide industry-leading resources, from sharp commentary and expert interviews to insightful educational content. This blend of wit and depth keeps you informed, confident, and ready to tackle any market conditions.
6. Caring Customer Service: BBAE isn't just an investment platform; it's a community. We listen, learn, and grow with you. Be it a simple query, a word of praise, or an idea to improve our platform, at BBAE, you're always talking to real people who genuinely care about your success.
Our commitment to these core values has shaped BBAE into a platform where real investors thrive. We believe in knowing when to trade — and when to wait, in understanding what to do — and knowing your limits. We are committed to aiding you on your journey to financial freedom with zero distractions and generous sign-up and referral bonuses.
As we conclude this series, remember that our doors are always open. We invite you to open your BBAE account today and take the first step towards a prosperous financial future. A special sign-up bonus awaits you! The bonus is automatic when you open a new account, so get it while it lasts.
Thank you for walking with us on this journey. As we wrap up the BBAE Blueprint blog series, our shared pursuit of financial success remains steadfast. Let's continue on this path, charting a course to a brighter financial future together.
Warm Regards,
Barry