Masterclass in Investing: Insights from Legendary Investors' Portfolios
Welcome to the third entry in our ongoing blog series, "BBAE Discover: The Power of Curated Investing". Today, we turn our attention towards the investment strategies of legendary investors whose portfolios are featured on BBAE Discover. This provides a unique opportunity for our users to gain insights into the methods of some of the most successful players in the investment world.
Imagine being able to look into the investment decisions made by Warren Buffett, renowned for his value investing philosophy, or learning from the activist approach of Bill Ackman. Perhaps the hedge fund strategies employed by Stan Druckenmiller have caught your eye. These renowned investors, among others, have shaped the investment landscape with their unique strategies and proven successes. Having a glimpse into their portfolio compositions and the principles that guide their investment decisions is akin to attending a masterclass in investing.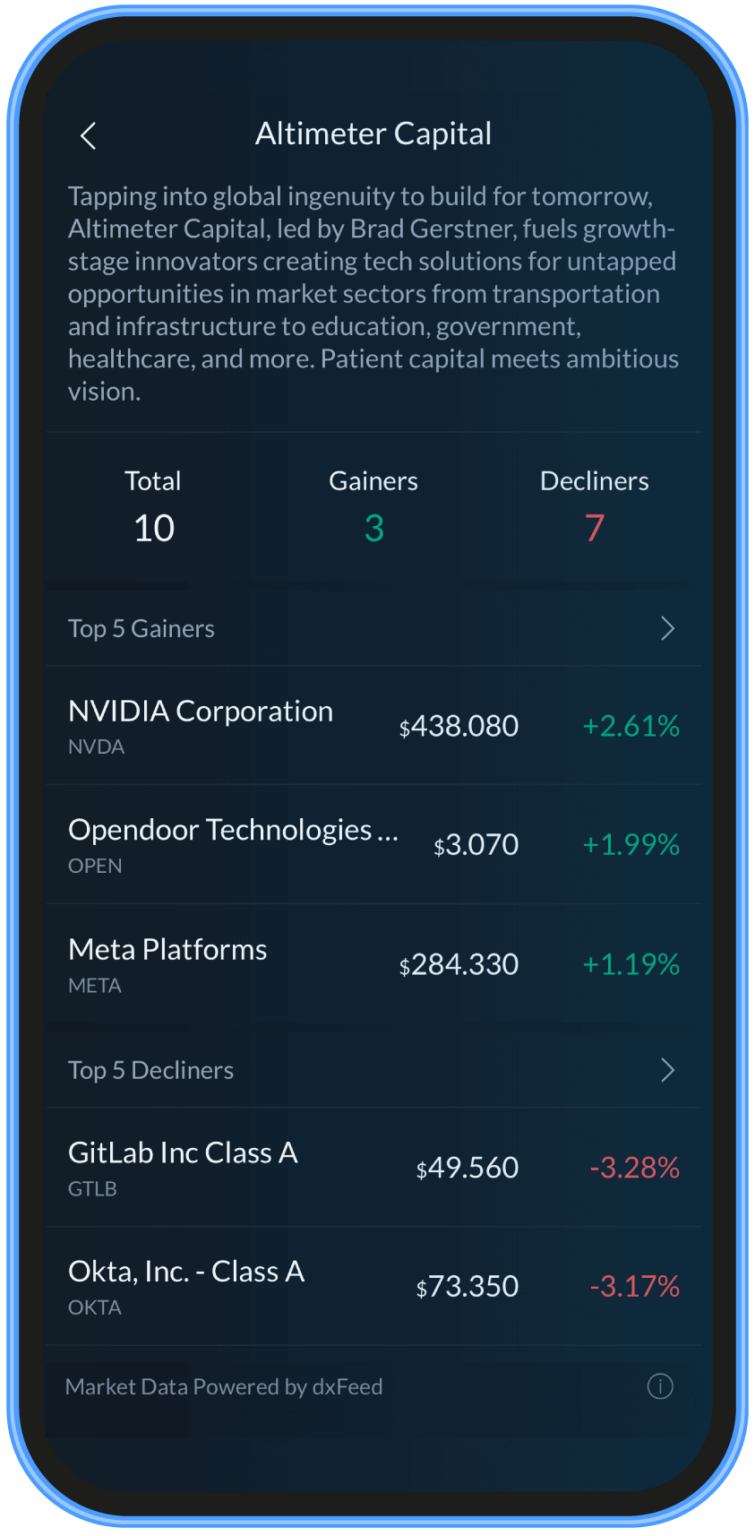 So, how can these insights be applied to your personal investment strategies? The first step is understanding that there's no one-size-fits-all approach to investing. Each of these legendary investors has a unique style, reflective of their individual risk tolerance, investment goals, and market perspectives.
For example, if you find resonance with Buffett's philosophy, you might choose to adopt a similar approach – investing in companies with strong fundamentals, and holding onto these investments for the long term. If Druckenmiller's approach intrigues you, and you have a high risk tolerance, you could potentially explore more volatile markets or securities, seeking higher returns.
The insights offered by BBAE Discover enable you to understand the thought process behind successful investment decisions, whether it's the selection of particular stocks, the timing of entry and exit, or the balance between various sectors. This knowledge can guide your own decision-making process, helping you to develop a well-balanced and diversified portfolio that aligns with your investment goals and risk appetite.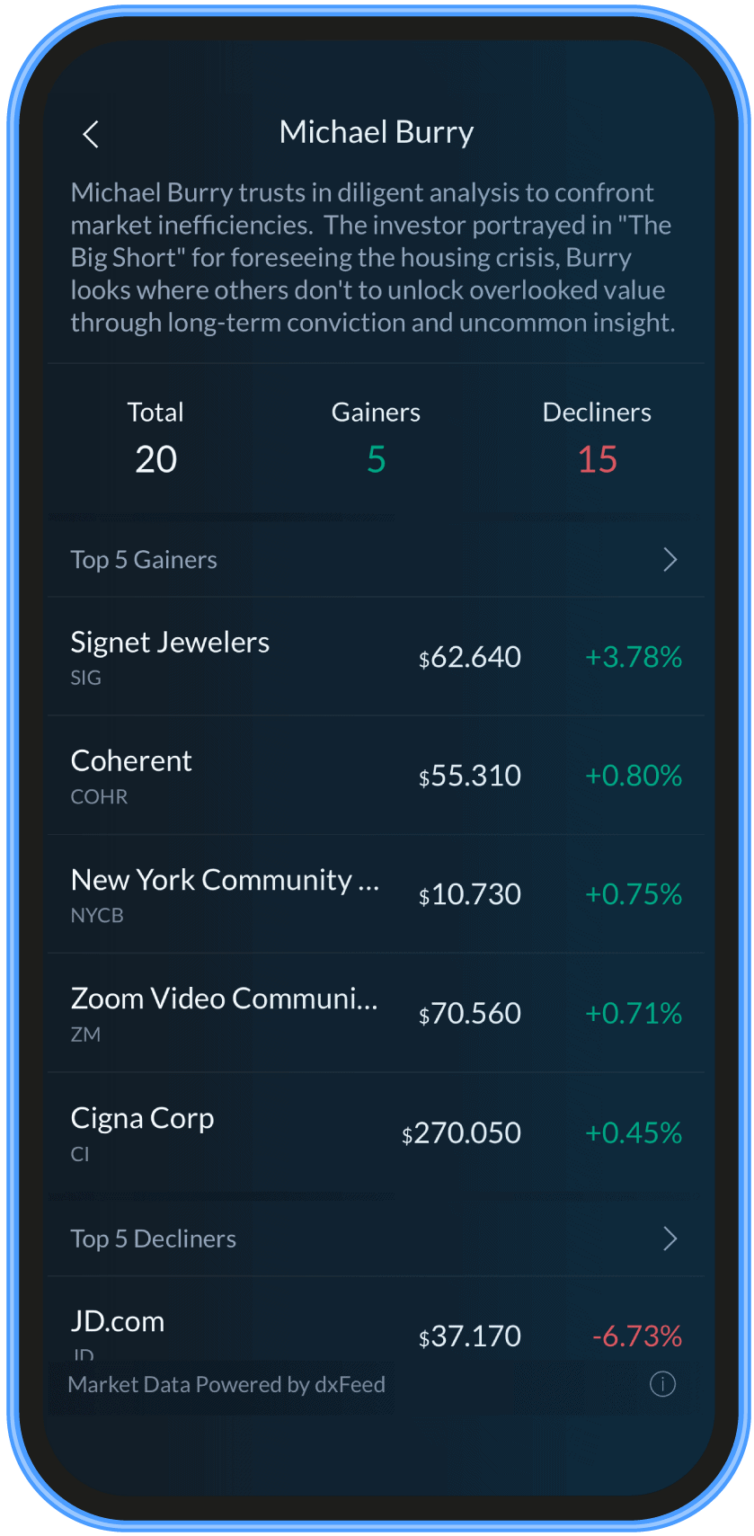 In essence, BBAE Discover does not simply provide access to these portfolios; it provides a learning experience, a chance to understand the wisdom and strategies of successful investors and to incorporate these lessons into your own investment journey.
In our next entry in this blog series, we will explore BBAE's in-depth trends analysis, an invaluable tool to help you stay informed on industry trends, macroeconomic factors, and market dynamics that can shape your investment landscape. Join us as we continue to navigate the exciting world of curated investing with BBAE Discover. Stay tuned!
Buffett, for instance, is widely known for his "buy and hold" approach, focusing on companies with strong fundamentals and long-term growth prospects. His portfolio, dominated by evergreen sectors such as financials and consumer staples, is testament to his philosophy. On the other hand, Druckenmiller's dynamic approach, characterized by high-risk, high-reward investments, showcases a vastly different, yet highly successful strategy.