Vitaliy Katsenelson is a great guy – who holds a great Berkshire Hathaway breakfast, writes great books (and emails) and gives great advice.
I'm going off topic immediately, but one of the many reasons I respect Vitaliy so much is that he came to the US from Russia as a teen with relatively little, and built his own American Dream. Vitaliy, a libertarian, is more "American" than most native-born Americans I know in the sense of appreciating freedom and capitalism (and supporting Ukraine).
I grabbed a hoodie-clad Vitaliy after a jam-packed readers' breakfast (with many more people than you can see in the photo, and Vitaliy generously picked up the tab) to ask about getting my son into investing, where to find alpha in today's market with so much competition and investment technology (like AI), whether it's better for the FDIC to insure all bank deposits, or for the Federal Reserve to take deposits directly, and more. Please click below to watch our video!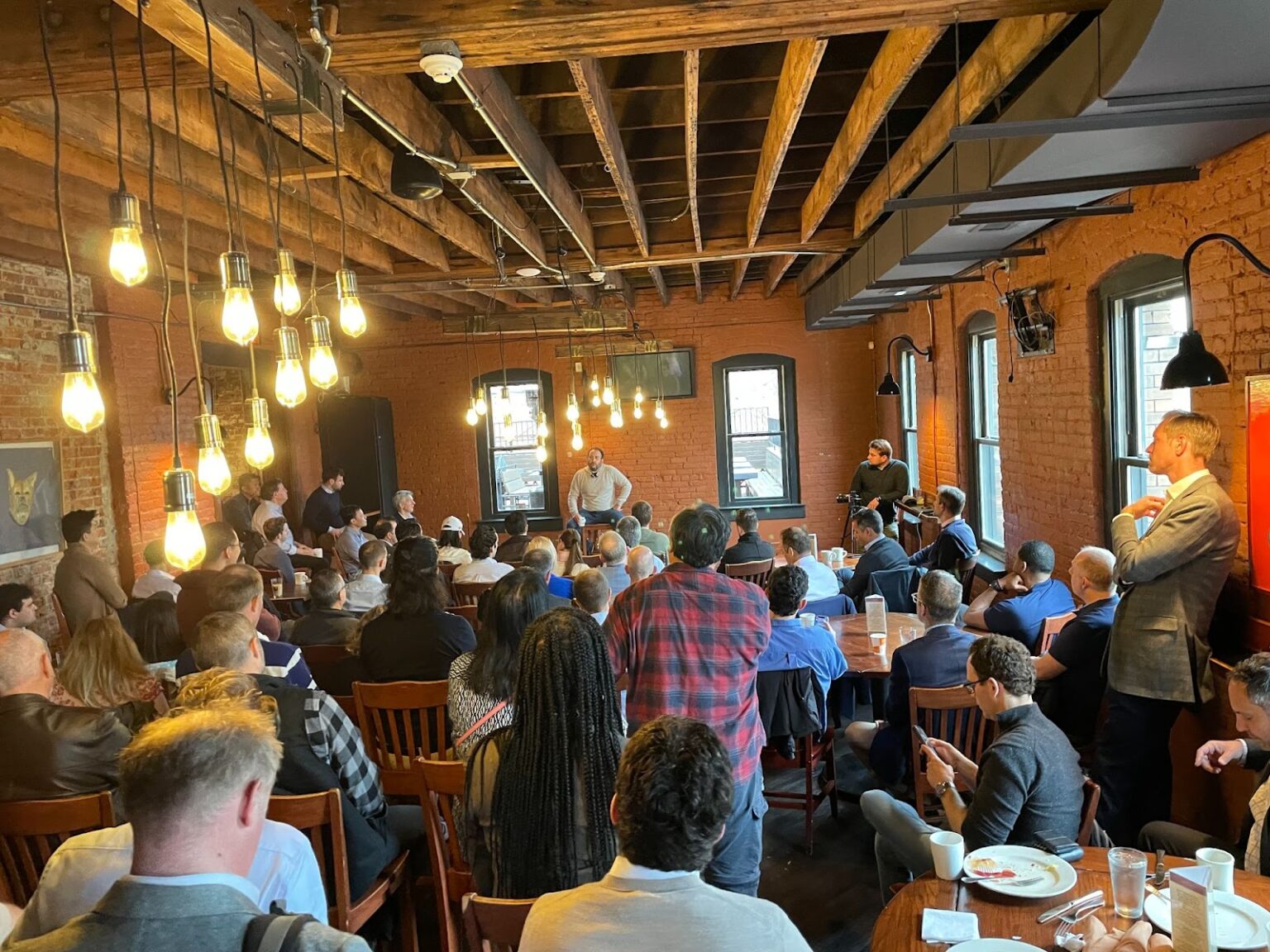 James
p.s. You can find Vitaliy at www.contrarianedge.com as well as www.imausa.com. And don't forget to subscribe to this blog – hopefully, it's helpful, and if not let me know how I can make it better! – and if you don't already have a very wonderful BBAE account, please check out how you can go about getting one by clicking this link.