Old news and short note: I went on the BBC's Wake Up to Money a while back to discuss TikTok's fate in the US.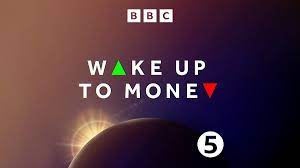 One part of this story is TikTok's fate with US lawmakers. Another, not from the show, but along the same lines, is that ByteDance, TikTok's parent is unique or at least tremendously special for breaking the pattern: It's a Chinese company that's succeeding outside of China. Will this be increasingly the norm?
Can Chinese companies succeed outside of China?
Traditionally, Chinese companies, equipped to succeed inside a tightly controlled system, have struggled to succeed anywhere else (foreign companies have also struggled inside China, though not to the same degree).
This is starting to change. ByteDance, Shein, Temu, Miniso (which looks Japanese but is actually Chinese), appliance makers Haier, Hisense, and Midea form a small but growing contingent of Chinese firms that are successfully going global. (My friend Evelyn Cheng from CNBC did a great piece about this last year.)
Where does this go?
Business by itself is hard to predict. Mix in geopolitics, where outcomes can be determined by the decisions and inklings of a handful of people, and prediction gets far harder.
Generally, Chinese firms have better luck selling directly into Southeast Asian markets (perhaps for cultural similarity reasons, perhaps because China recently was a high-growth market with little legacy infrastructure to overcome, whereas many Southeast Asian markets are now high-growth markets with little legacy infrastructure to overcome, or perhaps for some other reason), and manufacturing for export into the US and Europe.
Deglobalization so far has been more talk than action – look at this data to see that US-China trade volumes have increased, rather than decreased, over the past few years (they dipped during COVID, but that's COVID) – although it may one day become real.
I think in TikTok we're seeing the microcosm of a clash that will reverberate through many of the Chinese companies expanding outside of China: An in-demand product or service tempered by traits that sometimes rub foreign governments the wrong way, and under the umbrella of a national security law that forces compliance with the Chinese government on data sharing if requested, with no disclosure.
Something's got to give, and all pieces are in motion, so the next decade may be the decade of globalization of Chinese companies – or not.
James
p.s. There's business, there's geopolitics, and there's plain old investing. Investing fortunes have been made from people with strong views who have the fortitude to express them in the market. (They've also been lost that way, to be fair.) We're happy to invite you to the BBAE platform to express your views through your portfolio – and they can be on any investing topic you like! No view? No problem – index investing through ETFs has proven to be an amazing value compounder over the years, and many financial advisors (we're not financial advisors in this blog, by the way) suggest building a base of ETFs to start. Whatever your fancy, you can do it all in the BBAE app – click right here to try it with a special deal.