Charlie Morris may be the king of investing across asset classes. The former asset manager and editor of the famed Fleet Street Letter now runs ByteTree, his own research firm, and birthed the BOLD ETF, which sports an eponymous ticker.
Charlie says we've had some massive – and massively unusual – divergences in the stock market. Divergences, he says, that will close soon, meaning investors may want to exploit them now. Watch the video to learn more.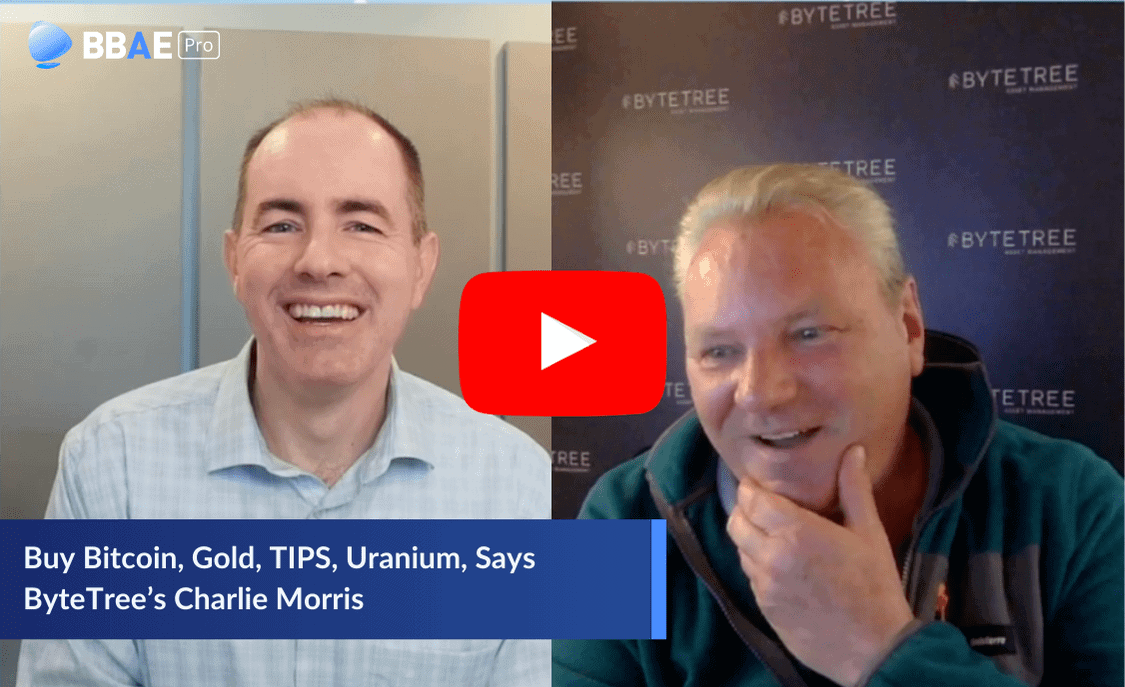 This article is for informational purposes only and is neither investment advice nor a solicitation to buy or sell securities. Investing carries inherent risks. Always conduct thorough research or consult with a financial expert before making any investment decisions. Neither the author nor BBAE has a position in any investment mentioned.