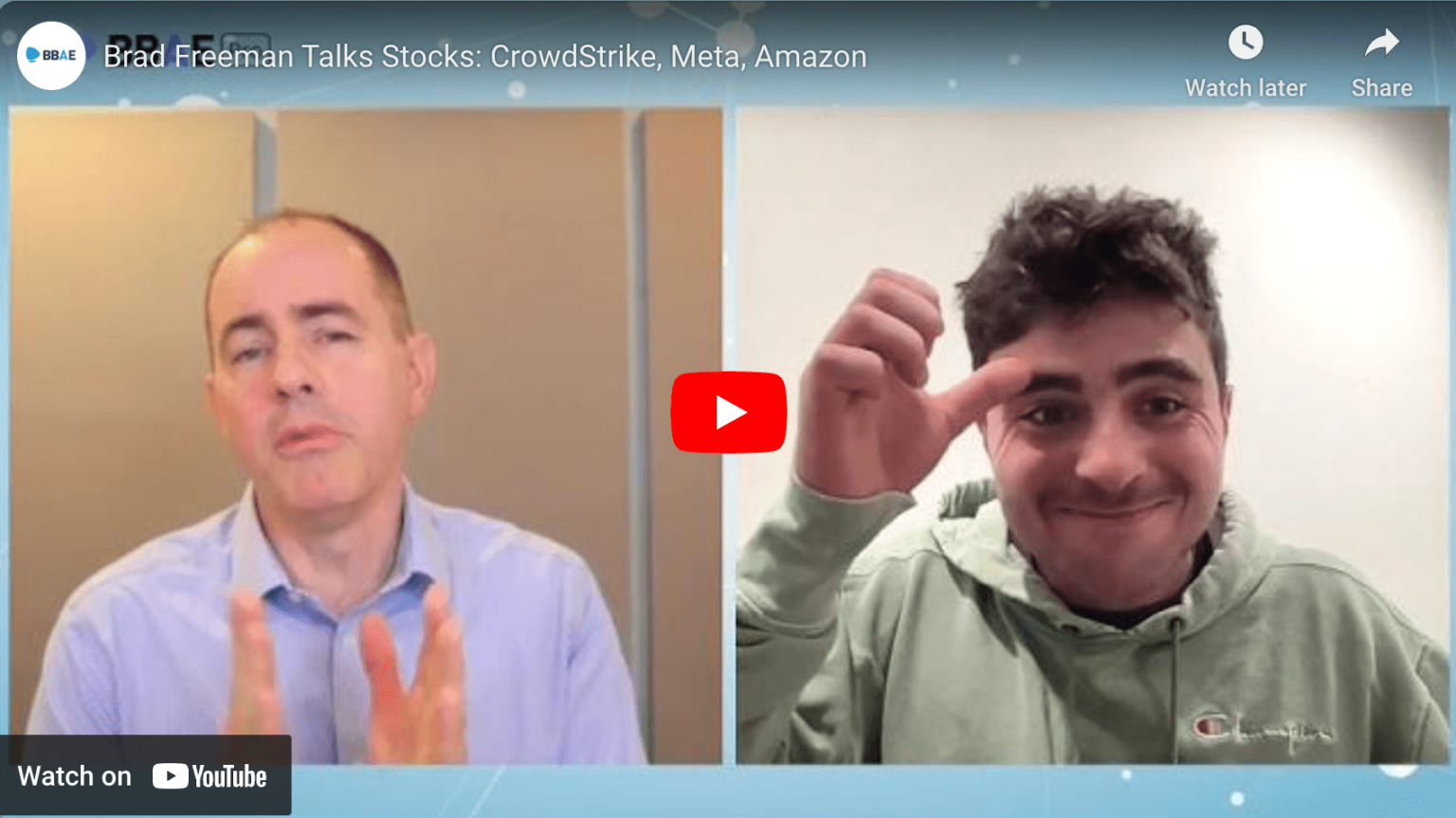 How to start investing? How to know when to sell a stock – in whole, or in part? Why is CrowdStrike an awesome business in the same league as Amazon and Meta?
Watch my interview with Stock Market Nerd founder Brad Freeman here to find out.
I'll admit: When BBAE co-founder Barry Freeman suggested we talk to Brad Freeman for the BBAE Blog, my first suspicion was a "B. Freeman" cognitive bias.
But Brad Freeman holds his own – and at just 26, he's a bit of a wunderkind. Brad is a one-man machine, researching, writing, and editing StockMarketNerd.com, which has quickly amassed 26,000 subscribers. Brad also has 100,000 followers on Twitter, which rounds to 100,000 more than I have.
Surprisingly – at least in my Gen X mind, which stereotypes Millennials as having micro-attention spans honed from growing up on TikTok and Twitter – Brad has achieved popularity writing missives: His Shopify deep dive is 60 pages (pruned back from 100, he notes), and his recent regular update came with the parenthetical "(22-minute read)."
We hope to do more with Brad in the future; please take a moment to watch our chat today.
James
p.s. While we don't have 60-page deep dives (yet) on BBAE, we do have spades of resources to help you find the stocks of your dreams. Click here to check out a BBAE account if you don't already have one.