It was slower than expected, weaker than expected, and narrower than expected, but after a reported two years of internal discussions, President Joe Biden's White House issued an executive order intended to restrict US private equity and venture capital money into the AI, semiconductor, and quantum computing industries in China.
The US already has export controls and specific-company blacklists, but this executive order – a sort of "instant" law that stays in place until revoked by a sitting President, although "EOs" are subject to judicial review and Congress sometimes passes laws that offset their reach (aside: Abraham Lincoln issued the Emancipation Proclamation by executive order) – aims to fill the hole in between.
The order's motivation is simple: from the US' perspective, it's a bad look when American companies like Goldman Sachs and Sequoia invest in a Chinese AI startup whose technology then gets used by the Chinese military.
I've done three interviews about this so far, and have a few views: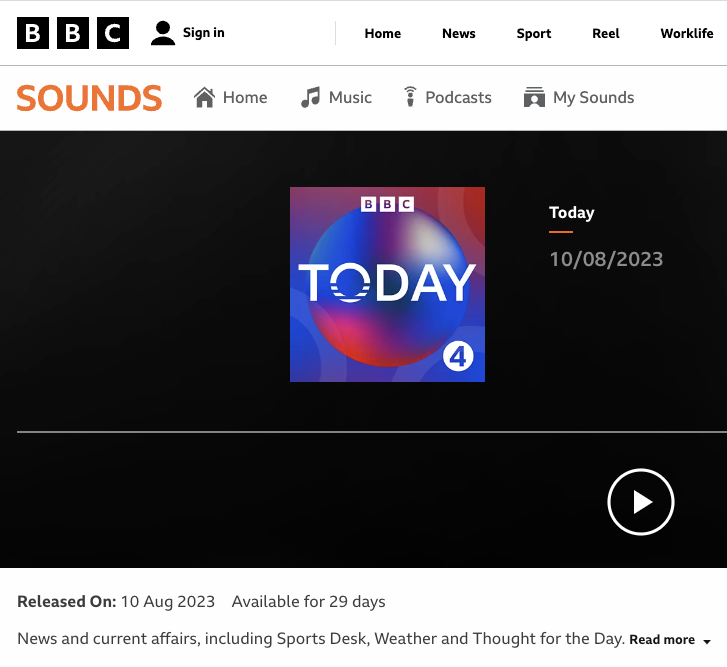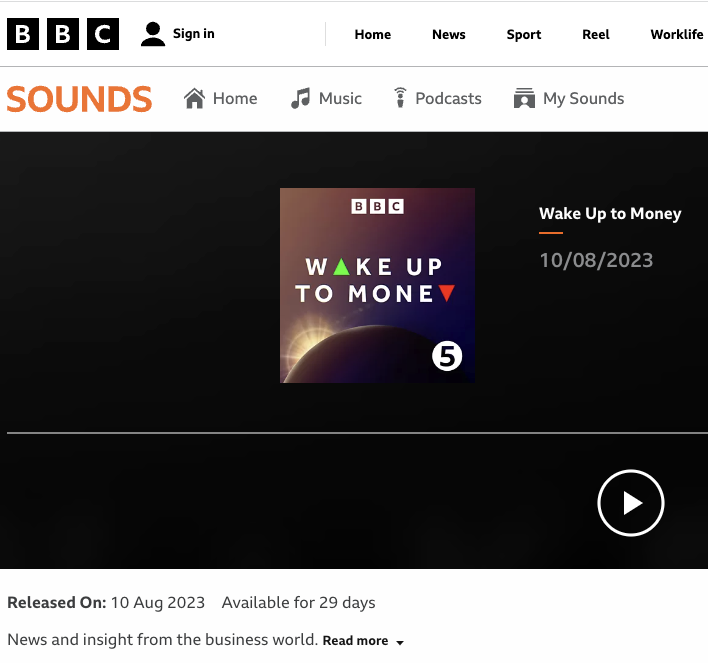 And then one with my friend Jin Yan from Caijing, a Chinese-language magazine.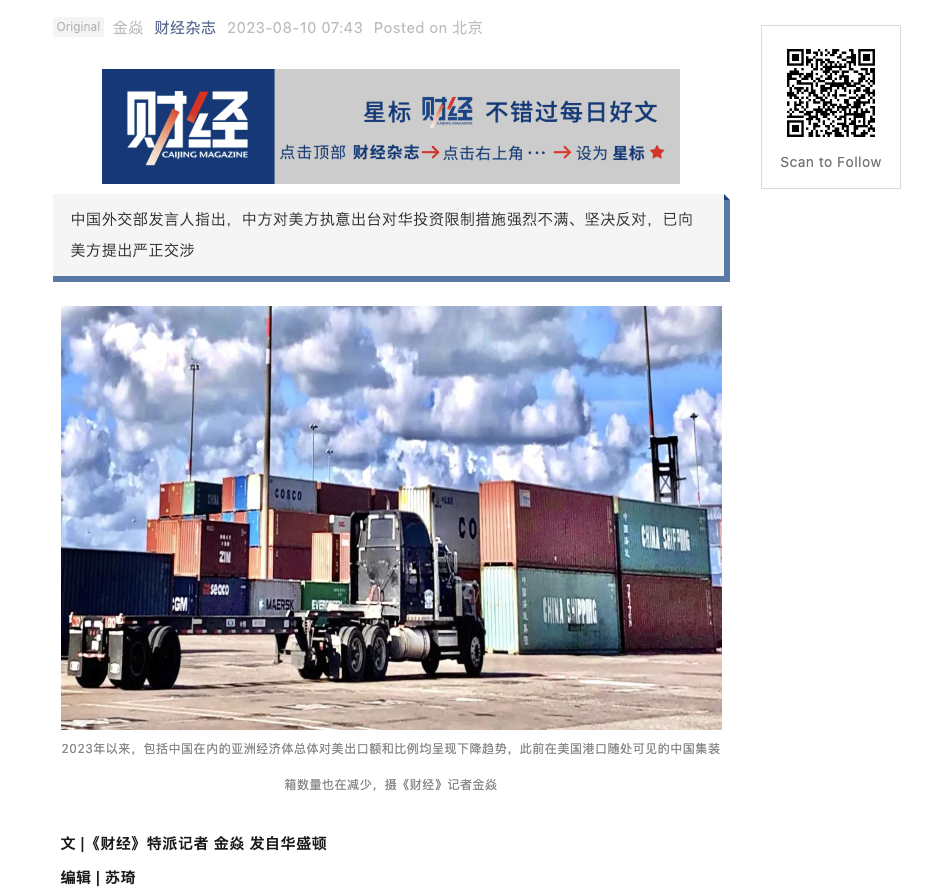 What Does Biden's Executive Order About Chinese Investment Do?
There's a 45-day comment period, and my guess is that this already-narrow order will become narrower still by the time it's implemented next year, thanks to industry pressure.
From one lens, this is strange. I mean, if you're in government, you want to listen to industry, but with new technologies, it's very hard to know what's going to be eventually used for military or surveillance purposes, or what might serve as an indirect building block even if it doesn't get used directly.
Importantly, the order had:
No restrictions on biotech
No restrictions on energy
No restrictions on advanced materials
No restrictions on exiting investments
It will likely mandate disclosure to the US Treasury of investments in or near the targeted spaces, though no word yet on whether those disclosures will need to be retroactive, or if the list of companies that have disclosed to the Treasury investing into these industries in China will be made public.
One way to look at this is that Biden felt compelled to "do something" by the Pentagon and the China hawks (which has become a lot of Congress), but also worried about rocking the boat, especially as an election gradually nears, so this compromise-y-feeling order is that "something."
Another way – and both perspectives can coexist – is that Biden hopes to rally US allies to enact similar restrictions, and starting with something anodyne and palatable is the easiest way to reach a consensus.
On paper, this is an investment restriction, but underneath, it's less about money than it is about the technological know-how that investment firms may transfer to their portfolio companies.
What Has FDI Into China Been Like Lately?
To that point, global foreign direct investment (FDI) into China is down 89% in the second quarter and total US VC investment into China was just over $8 billion in the last year. That's tiny – 20% less than the market cap of Burberry, though I don't mean to drag Burberry into this.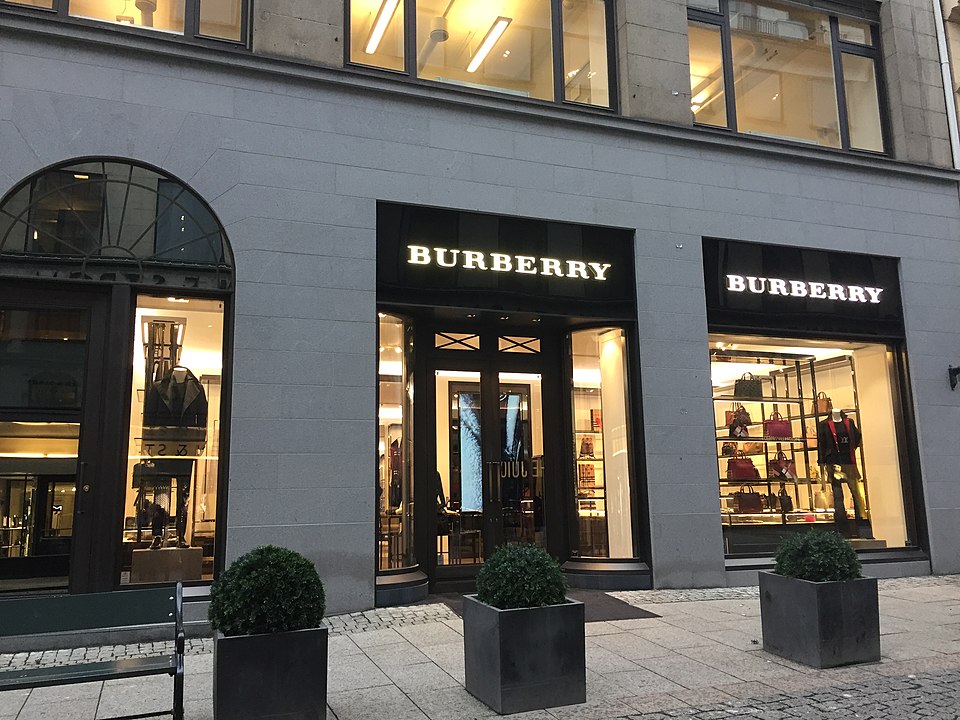 Image: Wikimedia Commons; By Ssu – own work
A common question across the interviews I did was: How will China react? The Chinese embassy has issued predictable angry wording – standard for the playbook – but Janet Yellen already gave Chinese leaders notice during her visit last month.
What about if the tables are turned?
It's quite hard for Chinese firms to route money outside of China to invest in the first place, and even if they can, they have to get approval by two different ministries to make investments, so the Chinese government would likely make it impossible for Chinese investment firms to make the same kinds of investments in the US.
James
Neither James nor BBAE has a position in any company mentioned.
p.s. One area this executive doesn't affect is the stock market, and that's good news: capital markets may have been invented to help companies get funded and investors make money, but they double as de facto bridges of diplomacy between nations. I'm convinced that international commerce and investing have saved the world from substantially more conflict.
Anyway, on a more practical note, if you'd like to take advantage of those wonderful benefits of capital markets in a closer-to-home way, we'd be delighted to have you open a BBAE account! It doesn't take long, but setting your portfolio up correctly – which we can help with – can give you a lifetime of comfort and peace of mind. Plus, we've got perks for you if you check out an account today.